Our lovely friends Jo and Dan got married two weeks ago just outside Chester at the beautiful Rowton Hall Hotel. Having never been before it seemed like a genius idea to spend the weekend before the Monday wedding exploring Chester. Let's be honest I love any excuse to have a mini break with the family!
The weekend was jam-packed with board games, amazing food and much-needed catch-ups. And of course, exploring Chester itself! It really is a beautiful city, especially in the glorious summer sunshine. If you ever visit Chester here's my list of must dos!
Photograph the Chester Clock – make sure you get LOTS of pictures of the clock at the East Gate of the walls/ It's beautiful. I swear everyone stopped to take pictures as they walked towards ir or under it. Completely understandable though – it's stunning. I'm sure it's the most photographed thing in the city!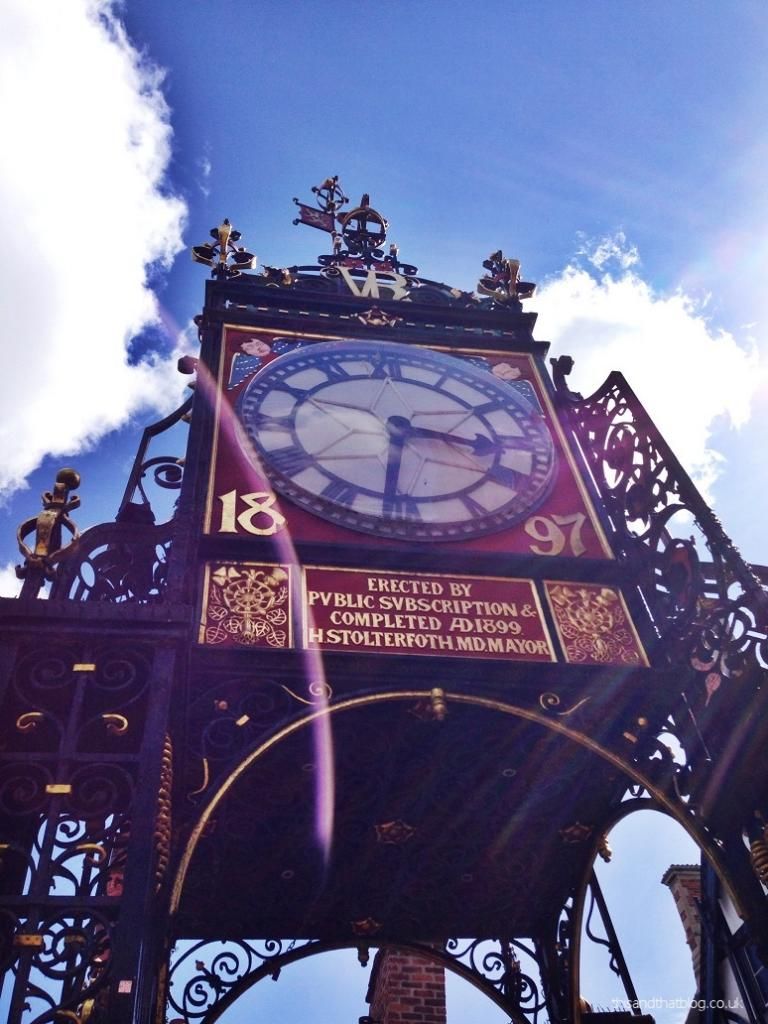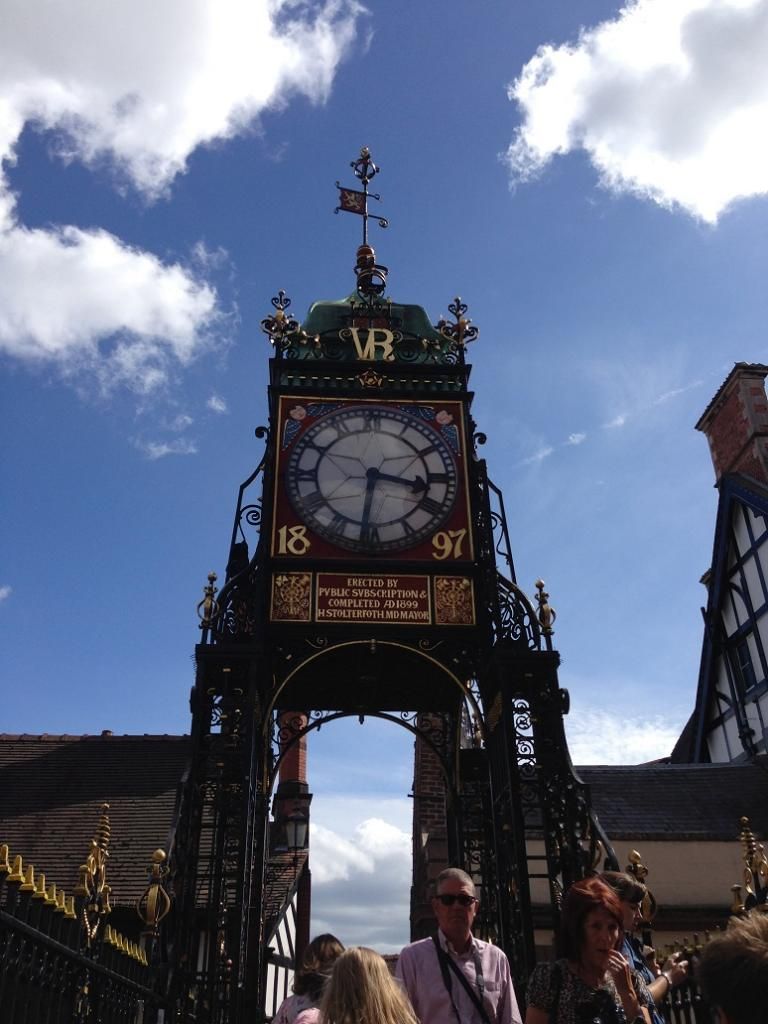 Wander around the city walls – the walls reach about two miles around the city so it's a great way to explore Chester. You also get a great perspective over the streets below and the surrounding countryside from up high. It's amazing to think that the walls have survived for so many hundreds of years, isn't it?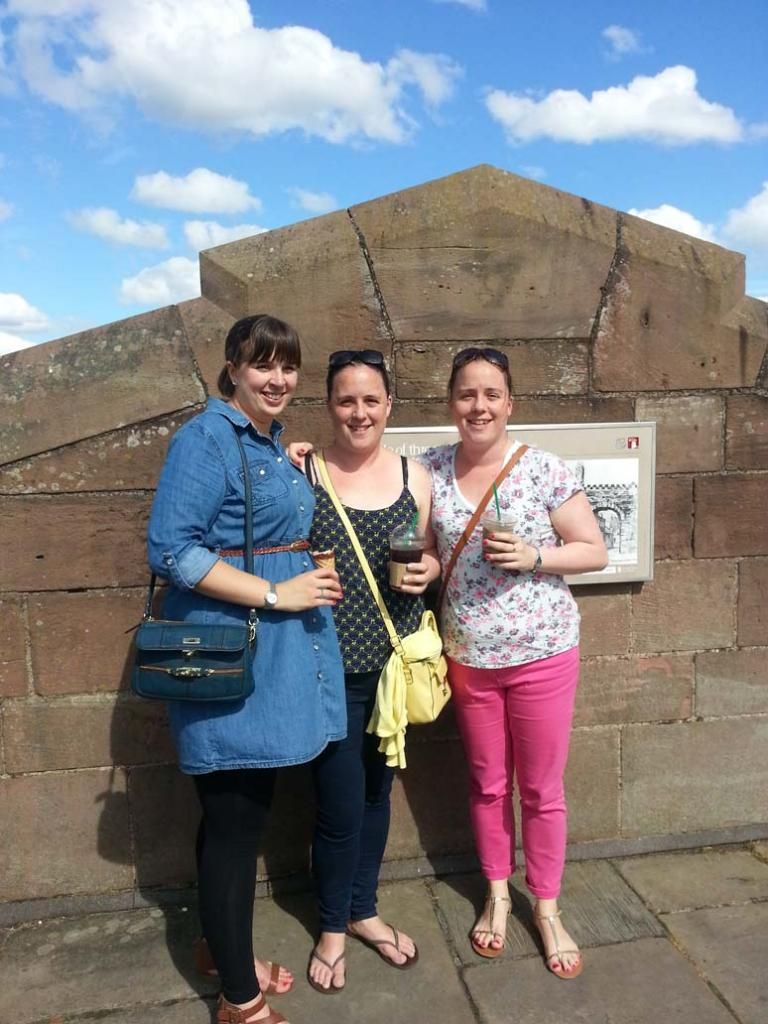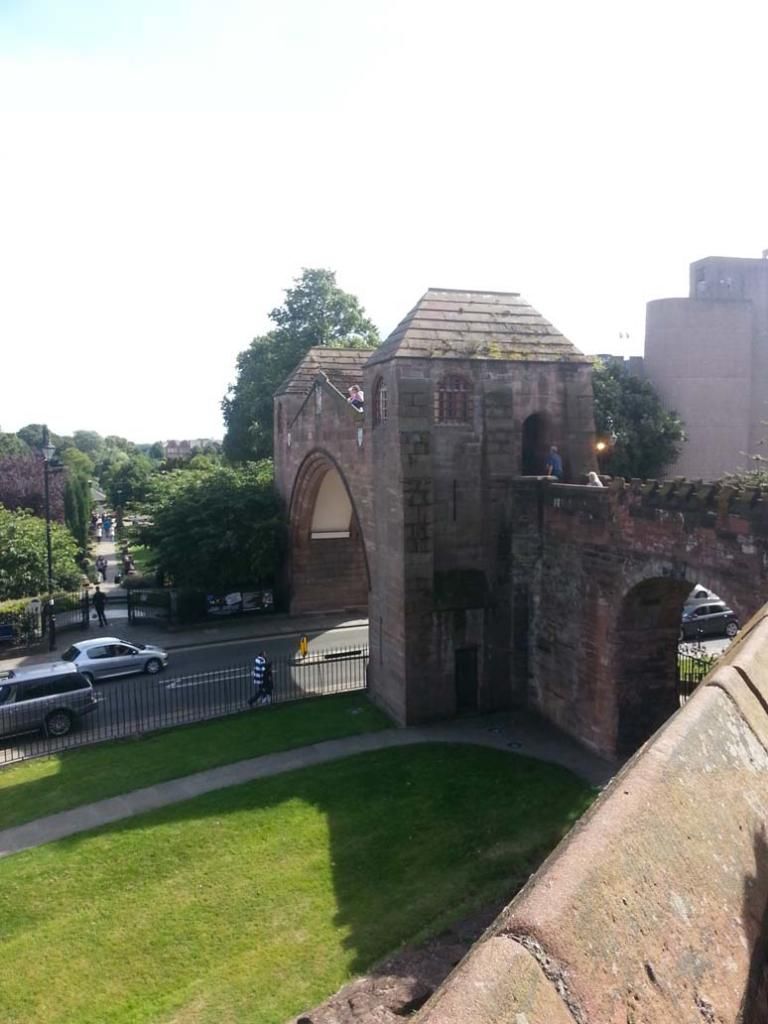 Explore the shops (and head on out to Cheshire Oaks too!) – I always have to have a little wander in and out of shops in a new city – even if I don't buy anything and Chester didn't disappoint. A lot of the shops are in the most stunning ancient buildings.
Also the Cheshire Oaks Outlet Mall is worth a visit if you love Gap, Paperchase and Joules as well as tons of other shops. I may have got a bargain or two whilst there… and who can resist a bargain?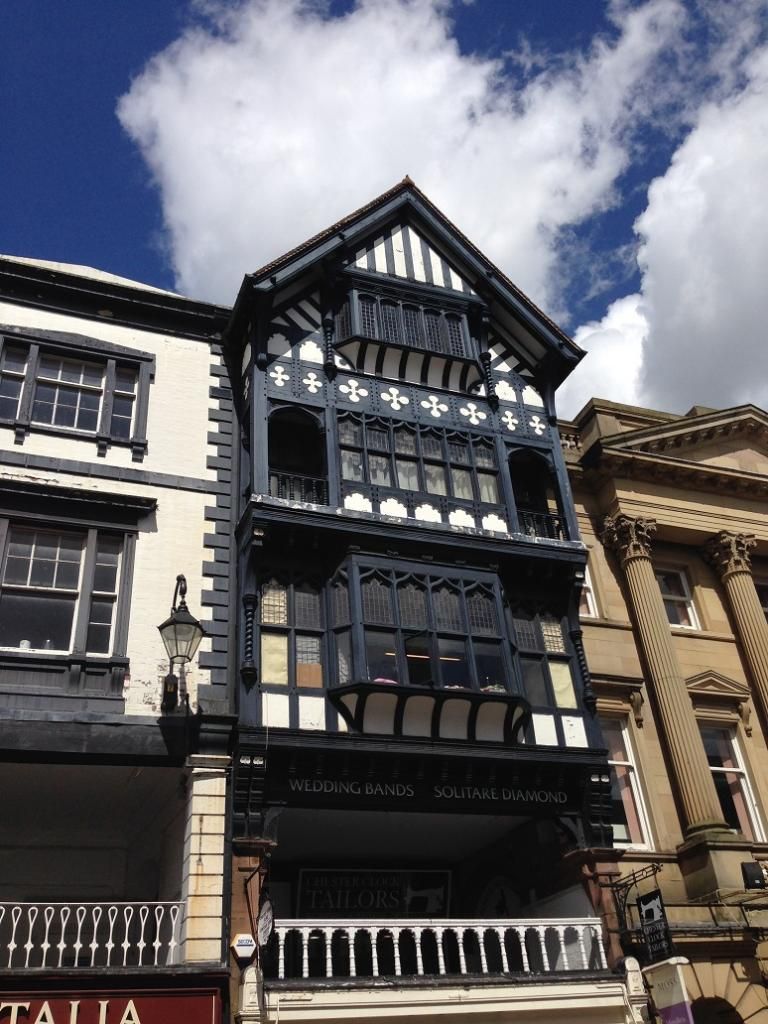 Have food (or drinks) at Odd Fellows – I'm so pleased we kept ambling around the city looking at eateries before settling on this place, as it was amazing! It's a boutique hotel with the most gorgeous outdoor and conservatory eating area. The outdoor area has a mix of tall tables and normal wooden ones and is decorated with giant peacock lampshades. Yes really! We were seated inside around a table that had a tree in the middle of it! As for the food, it was some of the best I've ever had without being pretentious and expensive. I can highly recommend the sharing platters and chicken club sandwich.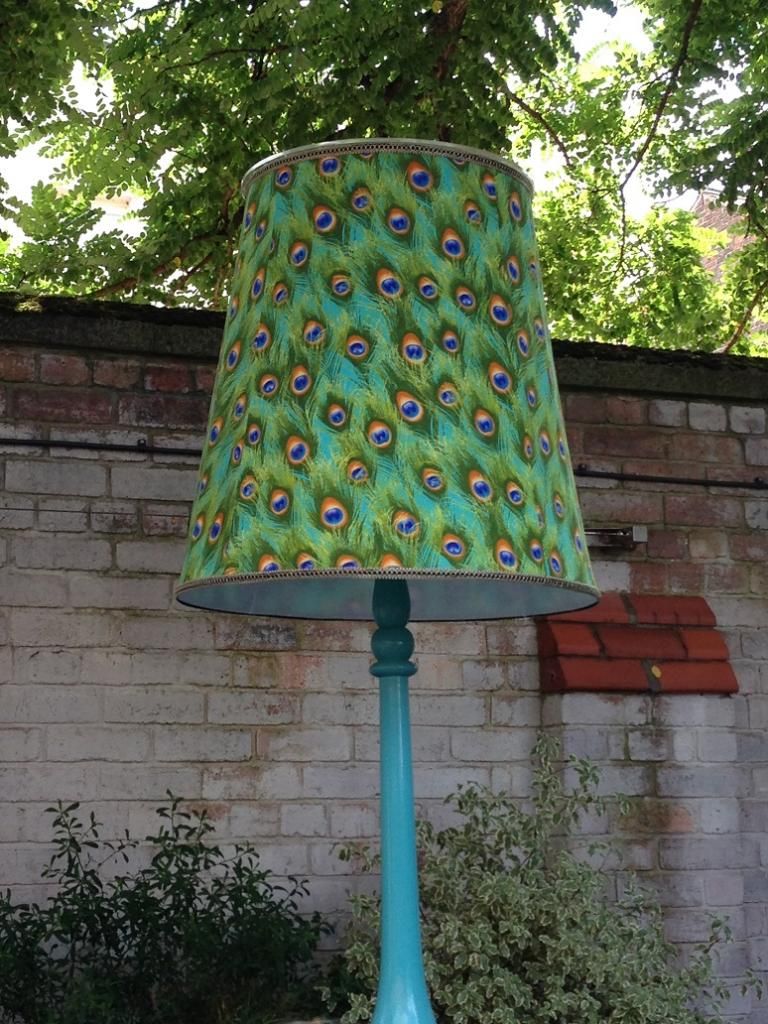 Have you ever been to Chester? What other things would you add to my exploring Chester list?
I'm linking up with Bonnie et al for Travel Tuesday, so if you have time make sure you read all the other brilliant travel posts too.
Fi xx