Following on from last week's plans to share more local travel tips today I wanted to talk about another new London discovery. Crystal Palace. Before a couple of weeks ago I hadn't been to Crystal Palace for years, it's actually where my parents had their first house, but the only Crystal Palace I've been to is to watch Crystal Palace football team. But that's in nearby Selhurst Park rather than actually in Crystal Palace itself – odd, I know!
So first of here's a little history on Crystal Palace Park…
It is located in Crystal Palace which is in south-east London. The area is actually named after The Crystal Palace, a steel and glass building which was built in London's Hyde Park to house the Great Exhibiton in 1851. The Crystal Palace was later moved from Hyde Park and relocated to form the centerpiece of the park, but was destroyed by fire in 1936.
Despite this Crystal Palace Park still contains the National Sports Centre, a maze, lakes, full scale model dinosaurs, a children's park, a cafe and a concert venue.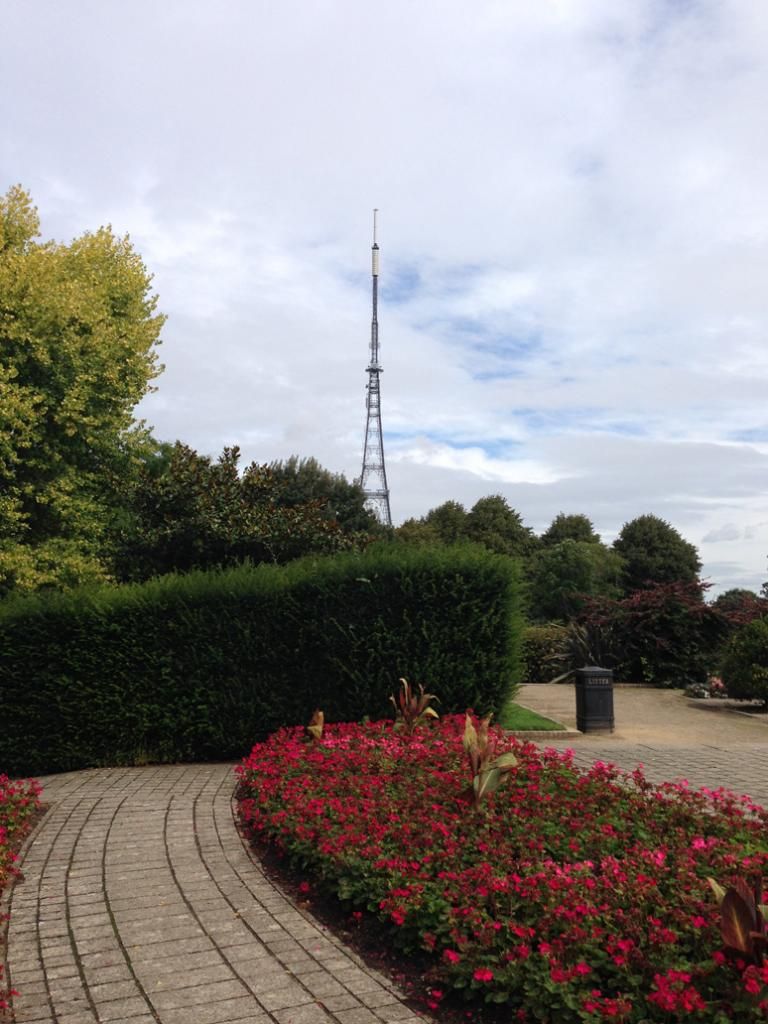 pretty flowers and the Crystal Palace tower
The Italian Terraces
In the maze
The maze dates back to 1870, but more recently is has been adopted by the UK Girl Guides, to become the Centenary maze. Apparently at a Boy's Scout rally in the park in 1909 a group of girls approached Robert Baden Powell and demanded a similar movement for girls. The Girl Guides was created the following year. To mark the centenary of the Girl Guiding movement Bromley Council and the Girl Guides got together to restore the maze and commissioned artwork for the centre piece along with roundels to find within the maze. 
One of the commisioned roundels
The center of the maze (and my feet)
Walking through the park
Dinosaurs
More dinosaurs
A centre of the maze selfie
So there you have it. Just a few highlights from Crystal Palace Park.
Lau xx
PS. Don't forget to checkout the other #TravelTuesday posts.