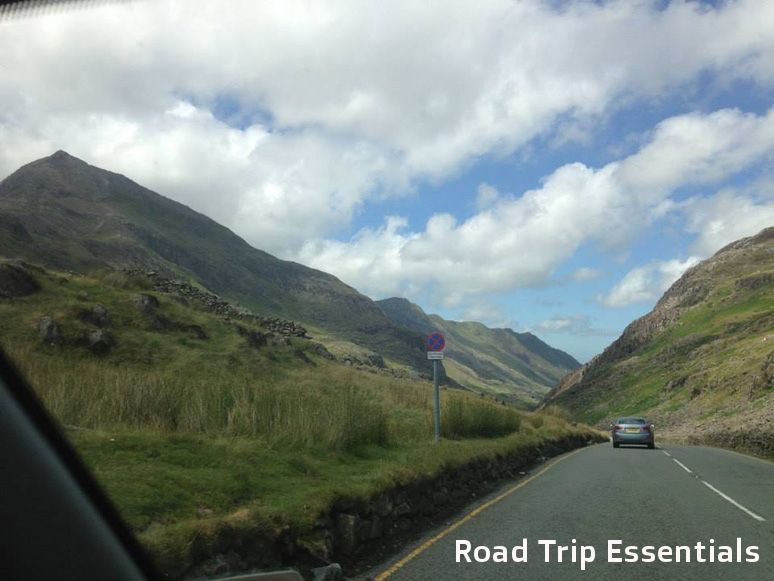 This coming weekend we're off to the Peak District for 21st birthday celebrations (alas not mine) and I cannot wait! It's going to be an awesome weekend. One of the great things about having weekends away like this is that they start and end with a road trip – one of my favourite things. There's something about being under your own steam and able to stop off wherever you want en route that I love. I think it stems from that freedom you feel when you finally learn how to drive – it's as if the world is your oyster and you're not reliant on the parentals anymore! However, a road trip can go wrong quickly if you're not properly prepared. So here's my list of toad trip essentials…
Good friends or family as driving companions – invaluable as you don't want to be stuck with someone you don't like for four hours. Plus they have to enjoy a sing-a-long – Disney themed are the best kinds!
Good coffee – this goes without saying. Not only for keeping you alert and awake but because a takeaway coffee in the cup holder just means holiday. Being a Londoner means that I only ever have coffee in the car when I'm road tripping and headed somewhere I want to be – not to work, not for errands and not for anything boring!
Good music – for the aforementioned sing-a-long. No matter the length of the journey good music is an essential element. Whether it's a Spotify playlist (my current fave album is Ed Sheeran – love!), Disney Sing Alongs or Legends this needs a lot of thought ahead of your trip to take into account who is on the trip, where you're going and how long the journey will last! Just don't forget the adapter to link your car to your phone – nightmare!
Good snacks – peanut m&m's basically. They don't melt, they taste delicious and they are super easy to eat one-handed!
Good navigation device – Not relying on the car sat nav is imperative, especially if yours is temperamental and has a tendency to turn itself when you're out of signal, oh like in the middle of the bloody Peak District. Not. Helpful. So an old school map or your trusty iPhone is ideal
Image source via Unsplash – Sylwa Bartyzel
So what about you, what's on your road trip essentials list? Do share below.
– Fi x