So another month is almost over, which is insane and crazy all at once. But September was a month of brilliantness so I'm not complaining that it sped by, if it had been slower it probably would have been less fun and exciting! So what have I been up to I hear you cry and what things have made me happy? Well the first two weeks of this month were ridiculous busy work wise, which I relished as well as not enjoying! I loved being busy and prepping stuff, getting organised and hatching plans for the coming months, but I could have done without the late nights and panics! However it showed me just how awesome my work colleagues are with lots of offers of help, coffee breaks and breakfast treats when it all got to much. How awesome is that?!
As well as being grateful for awesome work colleagues this month I'm very pleased to have brilliant friends who enjoy food, long walks and theatre trips. This month I caught up with lovely friends for a delicious Sunday lunch of Beef Bourginon as a reward for a mammoth walk in Richmond Park (my new favourite park fyi) as well as enjoying a brilliant piece of theatre with them too. Shakespeare in Love is astonishingly good and laugh-out-loud funny on numerous occasions. You really really must see it!
We've been stretching ourselves in the kitchen recently too, which I've really enjoyed! We've made homemade chocolate nak'd bars and risottos galore, not to mention I've been trying out my new cookbook. I was lucky enough to receive a gorgeous new Mary Berry cookbook, that's been SIGNED! Talk about a prized possession! Thanks Lau. (and don't worry there's a new recipe coming from that VERY soon!).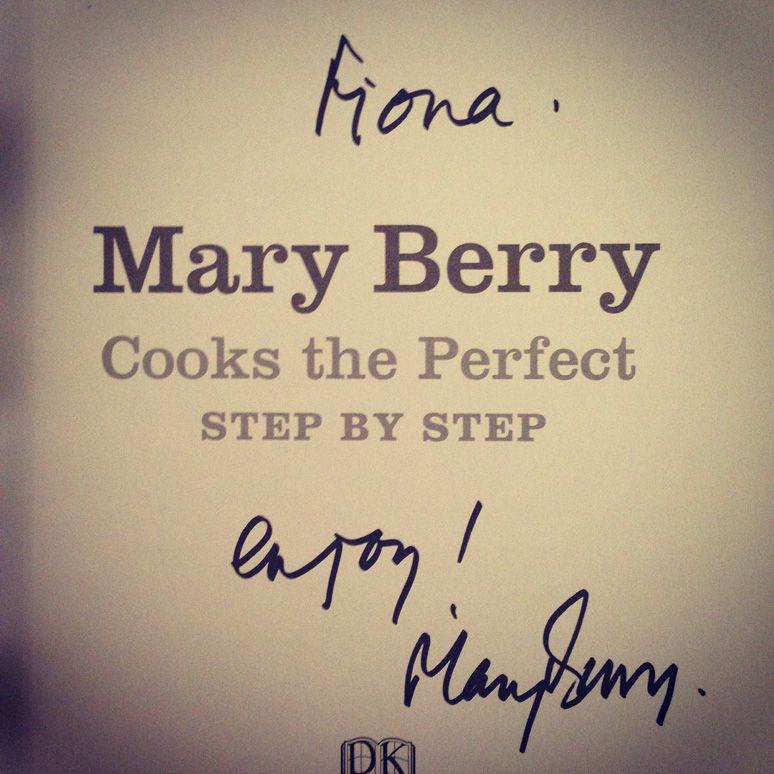 Another happy thing in September involved hatching plans for upcoming birthday celebrations (sadly not mine!). With my little sis and both my parents' birthday's coming up it's been a busy month of present buying and plans. I can't wait to see there faces when plans are revealed and to spend lots of lovely family time with them over the coming weeks to celebrate with them. Talking of family time, Bex stayed with us for the first week of September, which was such fun! It was the perfect excuse for dinner out, baking and bananagram marathons. I love spending time with my amazing sisters, and I'm super lucky to have them nearby so often.
Buying myself little treats never fails to make me smile – shallow I know – and this month I've spoiled myself a little bit. There have been purchases of stripey tops (yes plural – more to come on that soon!) and lovely statement necklaces plus some holiday reading and magazines for a Sunday morning coffee shop trip. Bliss.
Last week I was super happy as I was on holiday and away from work for nine whole days. The weather in Portugal was sublime and there were barely any clouds in the sky. I made the most of having nothing to do other than relaxing. There were an awful lot of long walks, long lunches and lazy days on the terrace and in the hot tub. Just what I needed ahead of what looks set to be a busy few weeks!
What about you, what has made you happy this month, please do share! And don't forget to link up with Belinda and the other Life is Good bloggers too.
– Fi x