The most prefect of venues for last night's 60th birthday celebrations. #nationaltrust #partytime
As we nattered about over here it was recently the parental units 60th birthday and they decided to celebrate in style with an amazing party at Clandon Park, a beautiful National Trust property. As you can see from the below they did a brilliant job organising the party, with lots of little details and personal touches, all within the purple theme – there were old pictures of everyone on the walls, beautiful planters filled with purple flowers and old school songs on the disco [there's a chance I squealed when Ain't No Mountain High Enough came on!] and a brilliant magician on hand to dazzle and amaze us all. It was truly brilliant to be surrounded by so many lovely friends and family as we munched on yummy food, made the parental units (well Mum) cry in our speech and danced the night away.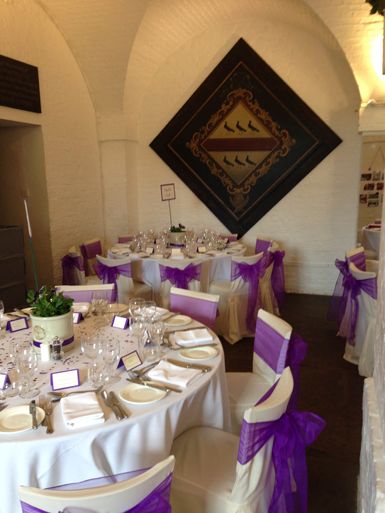 But enough of what the party was like, what did we wear I hear you cry!? Well after much deliberation we settled on the below…
Fi – shoes / Asos // dress / Coast // cardigan / Primark // earrings / Accessorize
Lau – shoes / from Primark // skirt / Oasis // grey camisole / Oasis (similar) // cardigan / Monsoon (although Lau picked it up for £4 in a charity shop!) //necklace / Accessorize // earrings / Accessorize
We were pretty pleased with our outfits and both got lots of compliments, which is always nice (as did Becca – the tall skinny one next to us!). Also we were able to dance all night without being uncomfortable, a sign of a good outfit don't you think? What about you, what would you wear for such an event?
– Fi xx