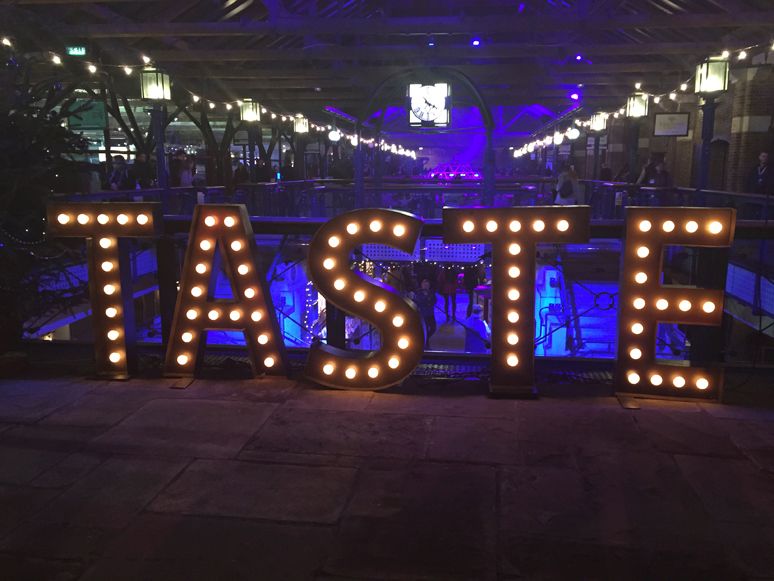 So I've been a bit lax on this blog recently, but life has been so busy and I've not had time to type stuff up on here – so sorry about that! I will get better I promise! Anyway, let's turn back to almost two weeks ago when I headed to Taste of Winter at Tobacco Docks in London. I was lucky enough to win tickets on Erica's blog, courtesy of the kind folk over at Electrolux, to the first night of the festivities and it was brilliant!
A Christmas tree of meringues = GENIUS!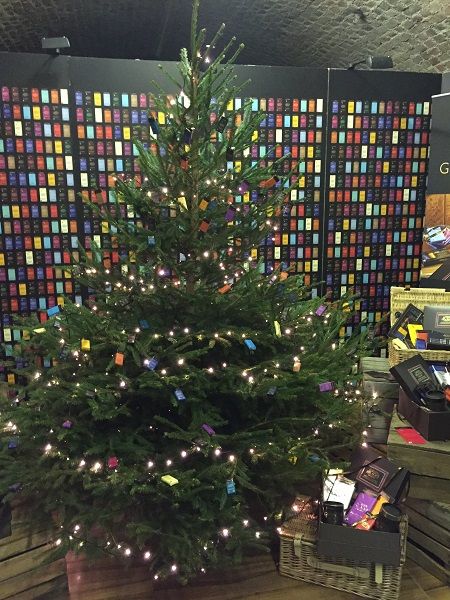 Something else that's genius, decorating the tree with chocolate!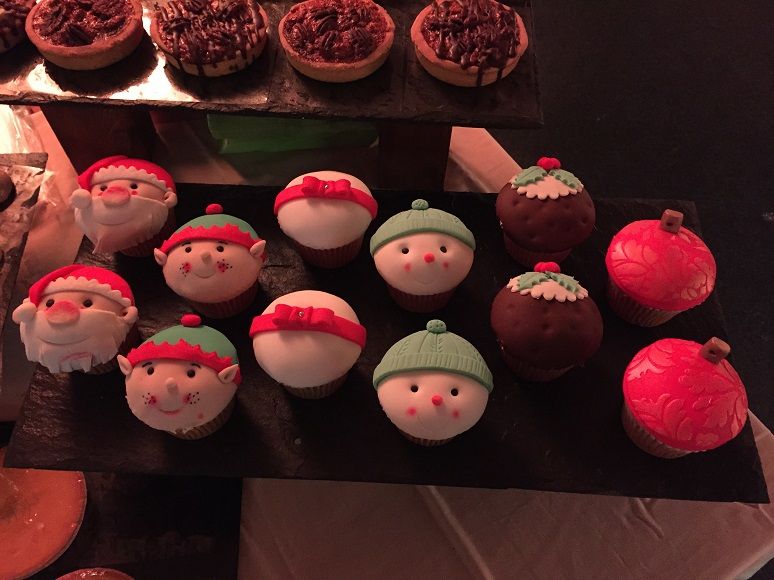 Festive cupcakes!
Look at the size of those cakes – amazing!
Before I start banging on about the ALL THE FOOD, can we just take a moment to appreciate the awesomeness that is Tobacco Docks? Having never been there I didn't know what to expect so I just assumed that it would be like every other exhibition thing, a soulless dingy massive room, with lots of partitions. I could not have been more wrong, well I suppose there were partitions but the partitions and stalls were in these beautiful old brick warehouse building, with gorgeous arches, high ceilings and small hidden rooms tucked away in a warren of a building. The docks have been lovingly and sensitively restored and definitely hark back to the era of their build. It's a fascinating building, so when you add a bit of Christmas sparkle and cheer and you've got yourself one amazing Christmasy exhibition space. Well done Taste of Winter.
And now let's get down to the important stuff…what did we see, what did we do and, most importantly, what did we eat? Well we eased ourselves in slowly with a wander around upstairs, tasting the cheeses and snapping pics of the cake and of course the obligatory 'TASTE' sign photograph. We skipped all the demonstrations because I'm impatient and wanted to get to the actual food, plus I worried I'd be the one person to mess up… After more browsing and tasting we bought our first 'plates': the ribs from Barbecoa and a chicken croquettes from another place that I've forgotten the name of… And boy were they good, I could have happily spent my remaining 'crowns' at those two stalls! Thankfully Lau persuaded me otherwise and we wandered around some more trying the tortilla crisps and umpteen Green and Black tasters before buying truffle mac 'n cheese from The Ember Yard, a BBQ Pork Belly bun thing from Kurobuta, Ostrich curry from Assado, Pumpkin Donuts from Andina and my personal favourite Barbecoa's sticky date pudding. Talk about a taste of heaven. It was so delicious.
So there we have it, my first experience of Taste of Winter and it was pretty awesome. Have you ever been, what were your favourite foodie bits to test?
– Fi xx