A while back Becky (at Milk Bubble Tea) created a Christmas Tag post and since then I've been meaning to blog my own answers. And then time disappeared. So it's now only a matter of hours until Christmas Day and I'm finally posting my own Christmas tag. Where has the time gone?!
1.What is your favourite Christmas Movie/s?
Ooh talk about Sophie's Choice! That's such a hard one as I love most Christmas movies. But I suppose the ones I love the most are the ones that have to be viewed at Christmas so Love Actually, The Snowman, Arthur Christmas and Santa Claus (the original Dudley Moore one for the 80's).
2.Do you open your presents on Christmas Eve or Christmas morning?
It's tradition in the Evans house to do the stockings first thing and then the tree and other presents after lunch and a walk. Really that's the best way to do it as it makes things last as long as possible!
3. Do you have a favourite Christmas memory?
There's no specific Christmas memory that stands out but I do have lots of very fond memories of Christmas with my grandparents. Everything from getting hysterics whilst playing board games to decorating the Christmas cake together and all being together on Christmas morning opening our stockings. Such bliss.
4. Favourite festive food?
It has to be roast turkey with all the trimmings – gravy, bread sauce, sausages, bacon, home-grown parsnips, cranberry, sprouts, stuffing balls and the most amazing roast potatoes you can imagine. It wouldn't be Christmas without that meal. You can keep everything else.
5. Favourite Christmas gift?
I've been given some amazing gifts over the years so it's hard to choose one thing. A couple of things that really stand out though: The blue Fisher Price tricycle I got aged four and the CD Walkman I got aged 10. Talk about amazing presents – I loved them so much and used them until they no longer worked!
6. Favourite Christmas scent?
A log fire and the smell of freshly baked sausage rolls.
7. Do you have any Christmas Eve traditions?
Most definitely, here's what I'm up to today! I usually head back home to the parentals' on Christmas Eve morning (if I'm not having to work the morning) and then the fun stuff begins. The afternoon sees us hitting Guildford High Street for the last few stocking presents and helping Dad with Mum's present. Then it's down to the last bits of wrapping before we get the fish and chips in and settle down with the board games, tin of Celebrations and a Christmas film. The perfect way to start the holidays if you ask me.
8. What tops your tree?
We've had the same angel decoration for as long as I can remember and my sisters and I take it in turns to add it to the top of the tree each year. It's the best job of the day!
9. As a kid what was the one (crazy, wild, extravagant) gift you always asked for but never received?
Like all kids I always wanted a puppy. But it was never to be!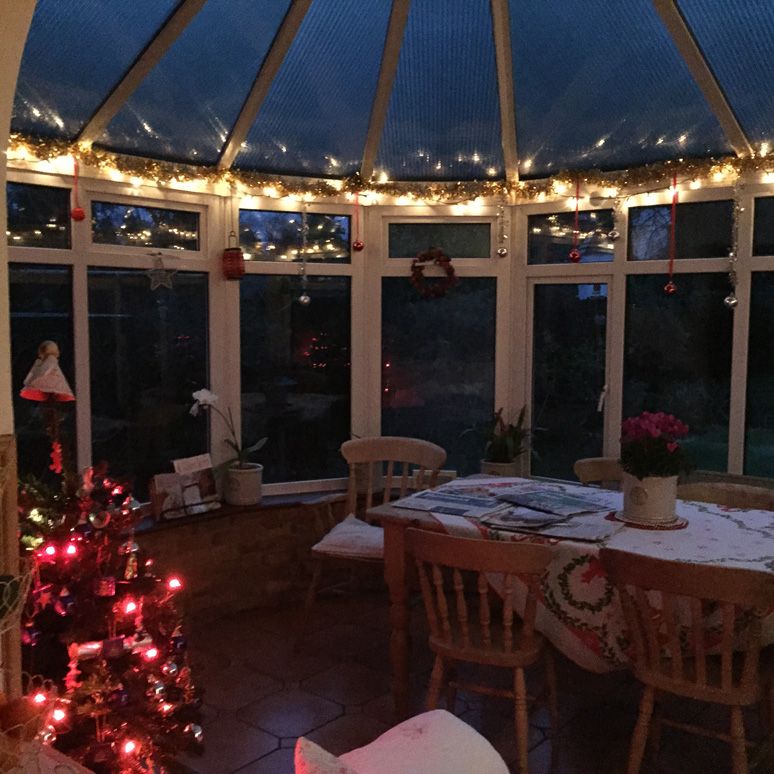 10. What's the best part about Christmas for you?
Spending lots of time with my family without distractions. You can keep all the presents, food and fuss. Just being at home with my crazy family is the best bit of all.
– Fi x