Happy Friday my lovelies! I hope everyone is well? I've had an epic busy work week this week. It's been crazy cakes, and for some reason also the slowest week ever. How is that possible? But I've stayed sane so I guess that's a good thing.
This past weekend was full of birthday fun. The great thing about being away on the actual day is that the birthday celebrations last longer. Cue birthday dinner, drinks, cake and present unwrapping over the weekend with all the family. Excellent stuff. We headed to the newly opened Cricketers pub for a delicious three courses of grub. So. Much. Good. Food. And homemade cake.
Mum's cake is always the best. 
Alongside all the lovely birthday celebrations I also managed to fit in a couple of short runs, which I'm exceedingly happy with. It's been over a month since my last run – the half marathon of hideousness if you remember – so these two runs are a small step in the right direction in my opinion.
It also seems like Spring has finally sprung this week. Which is about time I say! Bruges was so sunny that it was a bit of a shock to return to the cold weather. Luckily this week it's perked up and I've actually walked home while carrying my jacket a couple of times. Amazing!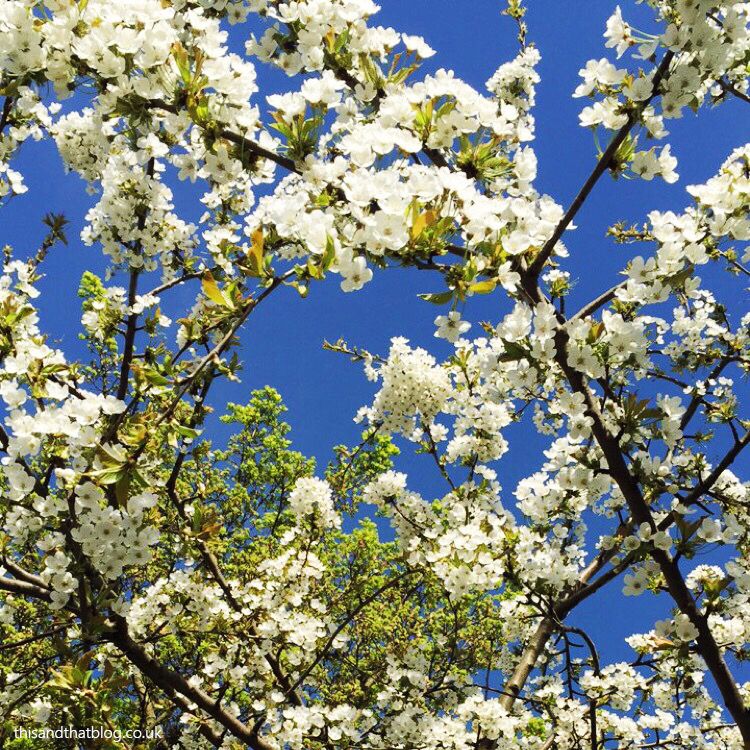 Spring blossom.
I'm currently reading The Marvels. Has anyone else read it? It's a simply gorgeous book. Part drawings and part written word it follows multiple generations of a theatre family from the 1600's into the present day, I'm assuming that last part as I haven't actually got to that bit yet. The only downside is that it's about two inches thick, so there's no way I'm carrying it on my commute. Which is actually great as I made myself take a bath so that I could concentrate on the book for long enough without any electrical distractions! Now I've written that I realise how bad it sounds, but it's the truth, my phone or the TV is so distracting!
What about you? What have been your perks of the week?
Laura x