We're halfway through April and I'm already making good progress on my reading goal of the year. My original GoodReads challenge was to read 50 books in 2016, so far I'm onto book 21. Now I don't want to get too excited, but it's looking like I might actually complete this challenge this year – what an excellent achievement that would be!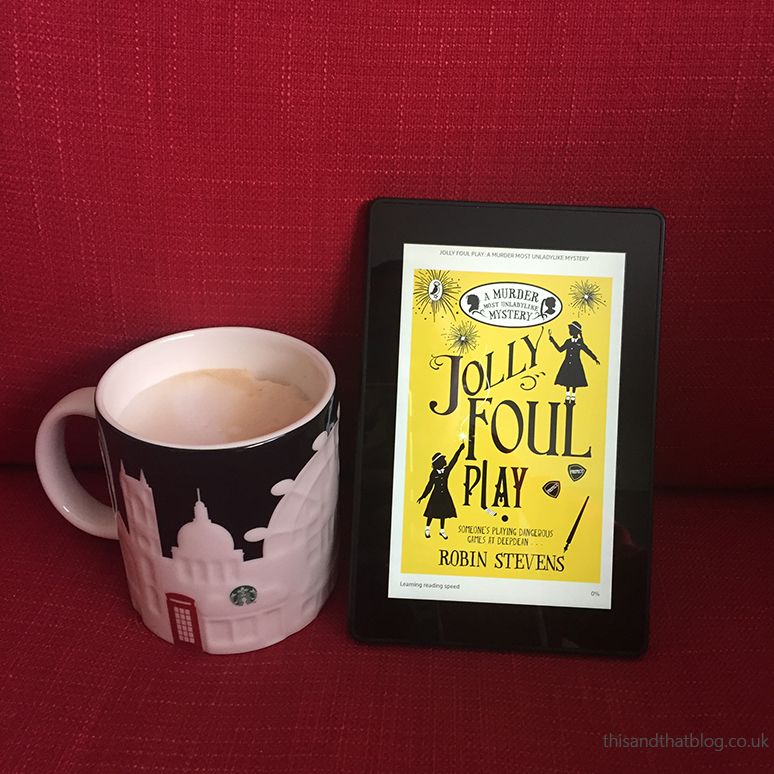 You may remember reading about the first eight books of 2016 back in February's Current Reads Part 1, recap it here if not. I mentioned that I was just starting my 9th book of the year, so I'm still reading at that same sort of pace. I also think I've now settled into the commute and reading on the train again, which is great stuff. Plus I've been reading some absolutely cracking books, which has helped me keep this momentum. So without further ado, here's what I've been reading lately:
9. The Shadow Queen by C. J. Redwine (5 stars)– This was the first book  to get 5 stars from me in 2016, which I think tells you my thoughts quite well! Put simply I absolutely love this book. It's an epic retelling of Snow White which had me gripped from start to finish. Lorelai is a fabulous character; strong, fierce and so much better than the irritating Snow White characters that have come before her. And there are dragons too.
10. The Girl Who Came Back by Susan Lewis (2 stars) –  Susan Lewis books used to be my guilty pleasure. I was always eager to read each and every new title, but recently that has dropped off. So I was hoping to regain this when I got this title via NetGalley. Sadly this wasn't too be, while I enjoyed the premise and plot, I also felt bombarded with too much information. At times it was hard to keep track of all of the characters and I'd have preferred to spend time understanding the key characters instead of meeting everyone else. I also wasn't completely happy with the ending, it seemed rushed which was a shame.
11. The Boy That Never Was by Karen Perry (3 stars) –  Initially I enjoyed this book, I'm always happy to read about interesting characters, flawed decisions and a tragic event (morbid, I know) but this initial excitement and gripping read was ruined by the ending. It felt rushed and almost unexplained. I can't say too much without giving it away but it seemed too obvious at times. I'm almost annoyed at myself for expecting too much from this book. Why do I always do that? And how do I make myself stop it?! Or put another way, why do I always figure out the ending?
12. The Mystery of the Jewelled Moth by Katherine Woodfine (4 stars) – This is the highly anticipated second book in the Clockwork Sparrow series. I feel like I've been waiting months for this! There's something both comforting and magically about solving mysteries with Sophie and Lil surrounded by historic London and a sumptuous department store. Such fun! It's possible that I enjoyed this book better than the first. Maybe, I can't decide! This book ventures more into the East End of London and I couldn't help but picture the sets from The Ripper Street TV show (albeit without the adult ratings).
13. Flawed by Cecelia Ahern (3 stars) – I haven't read a Cecelia Ahern title for awhile so I was intrigued when I heard she had written a YA novel. Then when it turned up on NetGalley I couldn't resist giving it a go. The story is a little obvious sometimes, but that's similar to a lot of YA at the moment anyway. Plus it was gripping at the same time. The idea that we might wear our flaws or mistakes for everyone to see is very intriguing, but also, a hideously scary thought. Overall I enjoyed Flawed enough to read book number 2 when it's published.
14. and 15. The Sins of the Father and Best Kept Secret by Jeffrey Archer (3 stars to both) – These are books 2 and 3 of the Clifton Chronicles. Like book one I did enjoy these two. They were easy reads that continued on the saga of the previous title. However, I think I've ruined things for myself by reading these two in quick succession, as I was finishing off Best Kept Secret everything suddenly everything felt a little silly and contrived. The plots were almost unbelievable and one story in particular irritated me. The problem with this is that once I'm irritated, then that's sort of that. I get quite stubborn. Which means I think it might be a while before I open up book 4 in this series.
16. Jolly Foul Play (A Murder Most Ladylike Mystery, Wells and Wong #4) by Robin Stevens (4 stars) – This series is consistently good. When you pick up each new story from Robin Stevens you know exactly what you're getting – Agatha Christie type murders at a boarding school. Daisy and Hazel are now 14, which brings all the complications of growing up and changing friendships, which are written exceedingly well. I really enjoyed how the other girls in the year group became involved this time round. It brought a bit more to the story, and, or course, made me wish even more that I had gone to a boarding school!
17. Red Queen (Red Queen #1) by Victoria Aveyard (5 stars) – Another book with Queen in the title and my second book to get 5 stars this year. What a coincidence! I bought this in the Kindle sale and then didn't read it for a couple of months. I have to admit it took me a little while to get into this one, but I think that's more a problem with my attention span rather than the book itself. The Red Queen is full of absolutely brilliant characters and situations, and the ending is unreal and so good.
18. Fool Me Once by Harlan Coben (4 stars) – I'm shocked that this is the the first Harlan Coben book I've read this year, it even makes me a little sad. As I love reading these. If I want a crime/thriller/drama type read then I always head to this author. But perhaps this break in reading did me good. I thought this book was excellent. The mystery and suspense are woven perfectly throughout the book, there are some interesting, and horrible characters, and I actually didn't guess the ending. All massive plus points for me.
19. Glass Sword (Red Queen #2) by Victoria Aveyard (5 stars) – Having loved Red Queen so much I was worried that I would feel let down with Glass Sword. Thankfully this wasn't the case. It's another great read. We're introduced to a lot more characters, but somehow Aveyard has managed to stay focused on the main group still and make it work. Once again the situations and characters are brilliant. Each character has so many different layers and facets to them that it's hard to predict what's going to happen next, and yet, once they make their decisions it all makes sense to you – I'm sure that can't be an easy thing to write. The only bad thing about reading this book is the fact that I have to wait so much longer for book three!
20. The Secret Speech (Leo Demidov #2) by Tom Rob Smith (4 stars) – What is with my constant reading of sequels? Clearly once I've found something I like that's where I stay! This is an excellent follow on from Child 44 (still need to watch the film). Considering the subject matter and the size of the book I'm quite impressed that I read this in just two days. Yes I had a two hour Eurostar journey thrown in here, but I think this shows you how good this books was. I was utterly gripped and just needed to keep reading. This book also makes you question how you would react in the situations depicted.
Phew! This is quite a mammoth post. Writing all those reviews has worn me out. I hope you've made it to the end and now have a few new books on your to be read pile. Have you read any of these books? What did you think?
Laura xx