I'm pretty certain my favourite thing about this week is the fact that today is Friday, seriously it's been one of those weeks. While the Bank Holiday was excellent and I will always love having a three day weekend, a four day work week is not my favourite. Add to that two days of training and my working week is cut down to only two days – eek there's so much to do!!
Along side the Friday excitement there have been other perks to the week. First up is my new mouse mat, as I said work has been pretty manic so to see this each morning has really made me smile. I keep catching it out of the corner of my eye and each time it perks me up no end.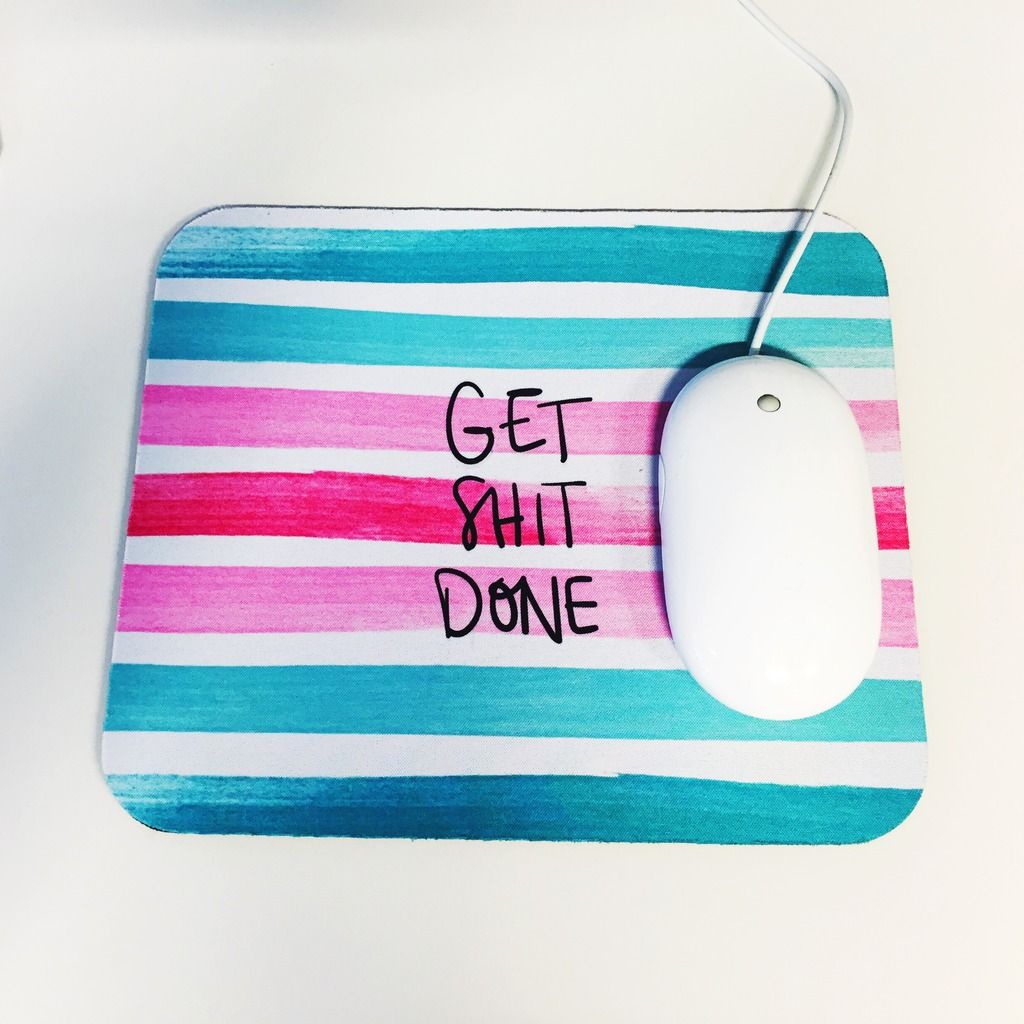 Next up is the sunshine. In London, at least, the weather has really stepped it up this week. It finally finally feels like Spring, maybe even Summer and man am I excited by that. No more wearing winter coats to work or living in jumpers. Not that I don't love jumpers, but it's a nice change.
Now let's talk the bank holiday. Honestly I had a super productive weekend, it feels like the house is finally coming together now. I did two runs to the local tip over the weekend and we've reorganised things so that you can now see the spare room and we can use it properly. It's so nice to sit up there at the desk and organise my digital life! It automatically feels more productive sitting at a table with the laptop instead of on the sofa. Long may that continue. Fi shared more details about our spare room earlier this week, check it out over here.
As well as organising the spare room over the bank holiday I also took the time to sort things through in my own room. Not only have I finally bought a lampshade (yes for the last 9 months I have had a bare bulb hanging in my room!) but I also finally organised myself to put up some pictures too. I've had a London alphabet picture and this Hogsmeade travel poster since Christmas so it's silly that it's taken so long to get them on the wall. And of course as soon as I put them up the room felt so much better. When will I learn?
What's kept you going this week and what lovely things did you do over the long weekend?
Laura xxx