One of my favourite parts of our recent Scotland holiday was a morning spent at Castle Stuart Golf Course watching the Pro-Am Practice Day of the Scottish Open. Now I know a lot of people would question how that's enjoyable – but for someone who grew up in a golf-obsessed house it was always going to be an awesome day out!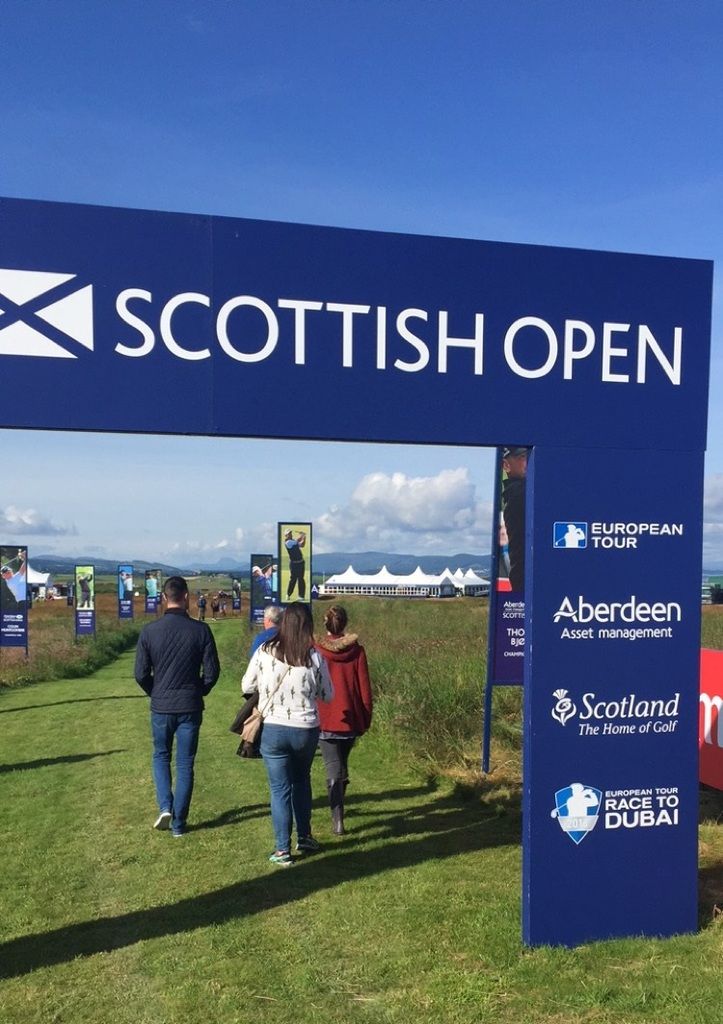 The Pro-Am day is a chance for all the stars to practice and learn the course ahead of the Scottish Open kicking off the following day while at the same time raising money for charity as companies and people pay to play a round with the big stars in golf. And for fans it's a chance to get super-close to your favourite golfers play for a third of the price. We paid just £12.50 for a whole day there and saw some of the biggest players right up close, including Phil Michelson, Padraig Harrington, Colin Montgomerie and Graeme McDowell. And we didn't have to deal with the huge crowds that would have been there on a normal day. You'd normally fight to get near a green or not view the players through a pack six people deep – on this day we were one of say a hundred people milling around so we had no stress at all watching everyone.
Even if you're not a golf fan and don't know your Mickelson from your G-Mac, you'd still have a great day out as Castle Stuart Golf Course is in a stunning location. It's a sprawling course overlooking the stunning Moray Firth, where you can spot seals and dolphins in the water below and Fort George from across the firth as well as Inverness and its white bridge spanning the Firth.
So there we go, some reasons why you should all give golf a try – at least if it's taking place on a stunning golf course!
-Fi x