Good morning friends and happy Friday. This week feels like a weird one to me. It's been part holidays, part work, part warm sunshine, part muggy London streets. It's included train delays, plane delays, train strikes and very chatty cab drivers and it's had me going from lounging in the sun taking naps to running round the office like a headless chicken trying to get sorted on projects. So yes, fun times indeed.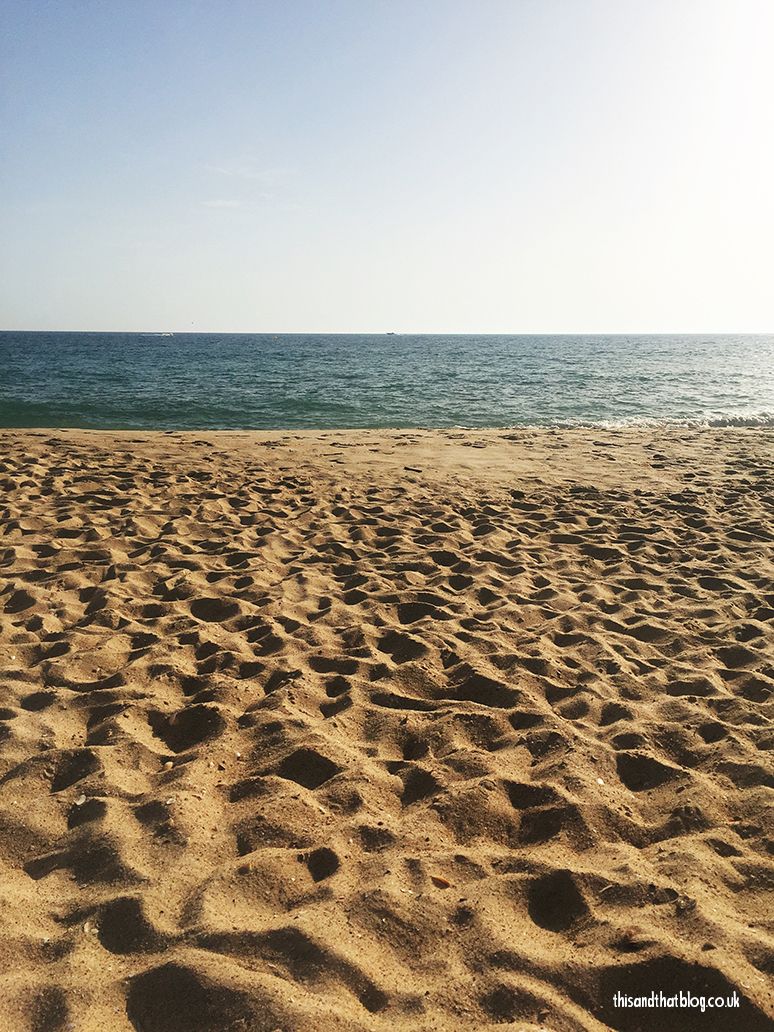 I think an obvious favourite thing of the week has been my holiday, I flew back on Monday evening so the first 3 days of this week were spent in Portugal. I'm not going to wax lyrical about it, because that would probably make us all jealous! But check out my Instagram or Fi's Friday Favourites post last week if you want to see a few more sunny snaps like the one above.
This coming weekend is one that I've been counting down to for what seems like ages. I've got friends visiting and I can't wait, it's been so long since the four of us were all in the same room together. And yes we've got some fun things planned (of course), but really I'm just mostly excited about us being together and catching up on each others lives in that way you do when you're with good friends for a long weekend.
For two mornings this week I've had to get up super early to get to work because Southern Trains have been on strike so instead of my usual train commute I've had to get a bus and then a tube to work. It's actually a quick trip as long as I get on a bus before 7am, but if I get on afterwards then the journey takes me twice as long, and I get irritated by that fact so much. So, you've guessed it I've been getting the super early bus which leaves with at least an hour early to work. I usually just started working, but on Thursday I decided to get my morning coffee and then sit in the coffee shop and organise my life. It was a super productive time and I really want to get into the habit of doing that more often. Now I'm not saying I'll manage a full hour before work each time, but I think even 10 minutes could be a good thing. We'll see how I get on with that!
I'm finishing typing this up on Thursday evening, its's just gone 9 and I'm sitting watching old episodes of Gossip Girl (S1, Episode 13, A Thin Line Between Chuck and Nate). I'd forgotten how good this show is, and I swear I thought half of the stuff happening in Series 1 actually happened a lot late, I'm beginning to wonder what is going to come next! Anyway the point of this paragraph is to say that there's a peanut butter cupcake sitting looking at me, waiting for me to eat it. Becca dropped by my work today to pick up some things and she dropped of an extra special care package at the same time. These cupcakes that she'd baked. Uber excited to taste it. The smell is DIVINE, so I have high expectations!
What have you lovely lot got planned for the weekend? And how has your week been? Laura xx