Morning guys and happy Friday! I know I'm alone in this but I'm so happy to see the rain, let's hope it brings with it some cooler weather! Anyway down to the important matters from the week – my favourite bits!
First up I had the best weekend with some of my favourite people in London. It involved a lot of talking, a lot of good food and lots of celebrations. We also headed for the best afternoon tea at Sketch with the best sandwich selection ever – who doesn't want a coronation chicken sandwich over cucumber?! Plus the scones were epic, we had coctails and a delicious choux pastry bun. I wasn't the biggest fan of the rest of the cakes but two rounds of sandwiches made the tea one of the best I've ever had!
I've been quite vocal about my love of Autumn recently so it'll come as no surprise to anyone that I'm excited by all the autumn accessories currently in the shops and I might have treated myself to two Autumnal bags today this week – oops! But yeah for maroon and leopard print and black things being in the shops!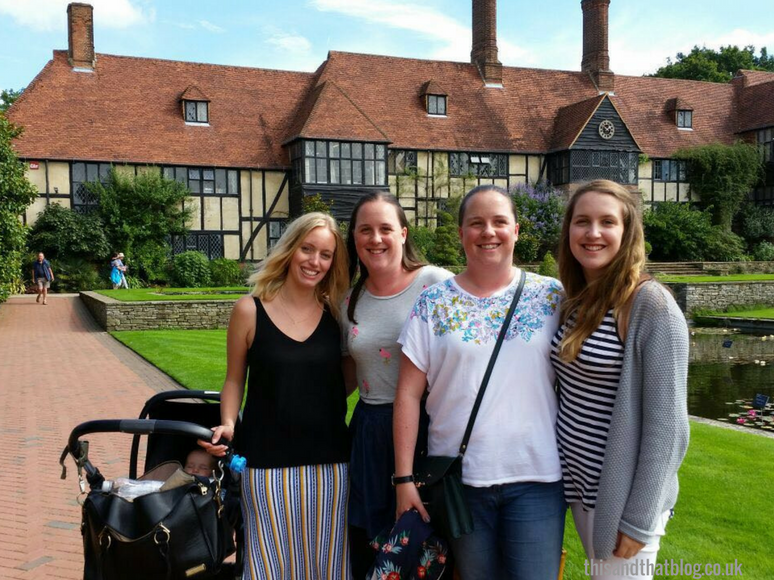 This week also saw catch ups with one of my oldest school friends who was back over from Australia with her three-month old baby and I'm in love. He's such a cutie and I got to have all the cuddles while ambling around Wisley Gardens. It was the best way to spend a Monday!
Ages ago I booked tickets to see Helen McCrory in The Deep Blue Sea and the day finally arrived this Wednesday and guys, the play was so good! It was dark and depressing but still hopeful and the performances were brilliant. Helen McCrory is just amazingly talented. If you get a chance to see it, you really must head down to the National Theatre to watch it!
I'm off to the countryside today to celebrate the wedding of two lovely friends and it's going to be glorious! There will be two days of celebrations in the most glorious sounding gardens and rumour has it there's also a taco truck on the Sunday – amazing! It's going to be such fun, kicking off with the road trip kicking off in an hour or so!
How was your week everyone and what were your favoruite things from the last seven days?
Fix