Let me tell you about my most autumnal day in the history of 2016. Yes, it actually happened. This past Sunday I spent a blissful day enjoying all the autumnal things. 
It started on Saturday night with a giant bowl of macaroni cheese and a lazy tv evening back in the Surrey countryside. Fi and I had travelled down in preparation for a Sunday of Evans family fun the following day. Arriving on Saturday meant everything was less rushed and we could make the most of the extra time for puppy cuddles – a sleepy puppy is a wonderful thing, especially when she rests her head on your feet and proceeds to fall fast asleep. ADORABLE.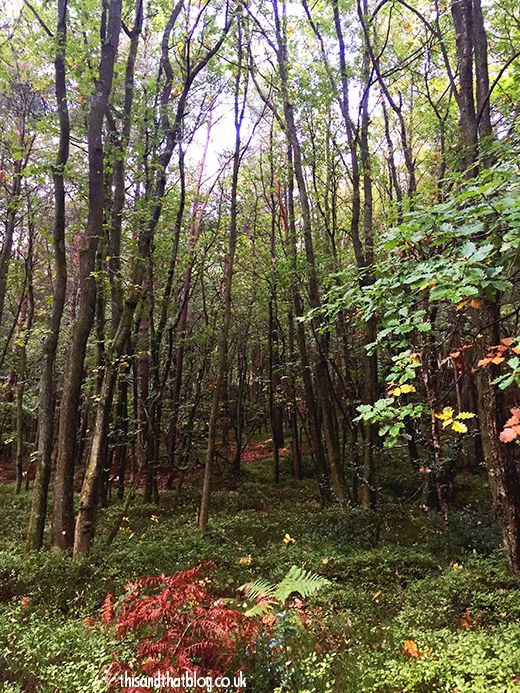 Sunday morning started with a lazy breakfast, coffee and attempting the crossword, before we piled in the car and headed to Holmbury St Mary for a frolic through the woods. For as long as I can remember the autumn and winter has been a time for woodland walks. As kids we'd search for the muddiest puddle, collect conkers for school and horse chestnuts to roast in the fire. Even as a grown up, I still love all of these things. However now that the parents have a puppy there is another magical layer to the whole event. Watching the Lunabean race in and out of the autumn foliage or trample through puddles makes me smile so wide. There's something about the way she cocks her head listening for hidden animals or refuses to give up her favourite stick that makes the whole walk much more enjoyable.
Once our walk was done we headed to a nearby pub in the hopes of it being dog friendly and having space to sit for a drink. Well we stumbled across a real gem of a place, The Volunteer, which the parents used to visit all the time. This pub is so super dog friendly that we ended up staying for a full lunch instead. I say super dog friendly as the landlady opted to get Luna settled with water first before heading behind the bar to start on our drinks. She won us over straight away. So Luna was happy curled under the table watching the world go by and greeting various people as they walked past, while the humans in the group enjoyed a delicious lunch. I can highly recommend the pulled pork burger if you're even in that neck of the woods. Also the homemade steak and ale pie with mash and the trout also looked delicious. I've already added this place on to my must return list.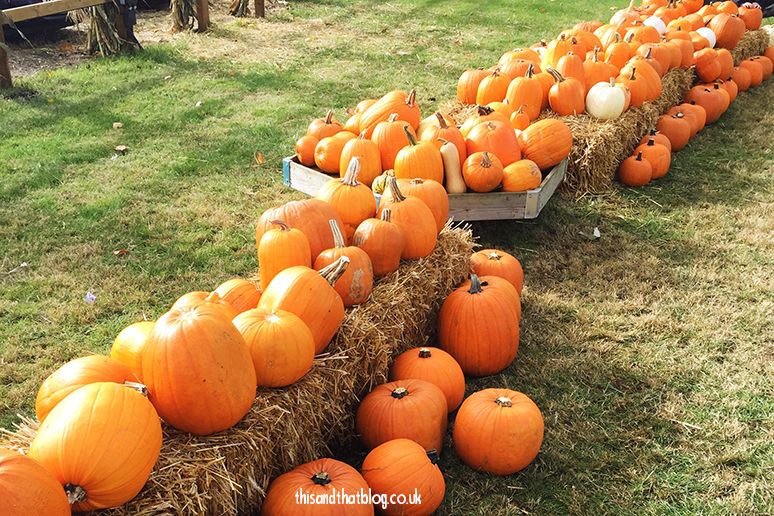 Now if a woodland walk and a pub lunch wasn't enough in our Autumnal day there was still one more event to tick off the list before the end of the day – pumpkin picking. I feel so American typing that! But we did go pumpkin picking at a nearby farm. Technically we didn't get to pick the pumpkin from the field, but we did get to choose from an array that had already been picked. Let me tell you this, it is very hard to decide which pumpkin is the one for you. Which is why I bought three! Not even sorry!
I've just realised that finishing the day off by reading my book in the bath has potentially pushed it up the Autumn scale even further. Why, oh why did I not make myself a hot chocolate too?
What are your favourite Autumn things to do?
Laura xx