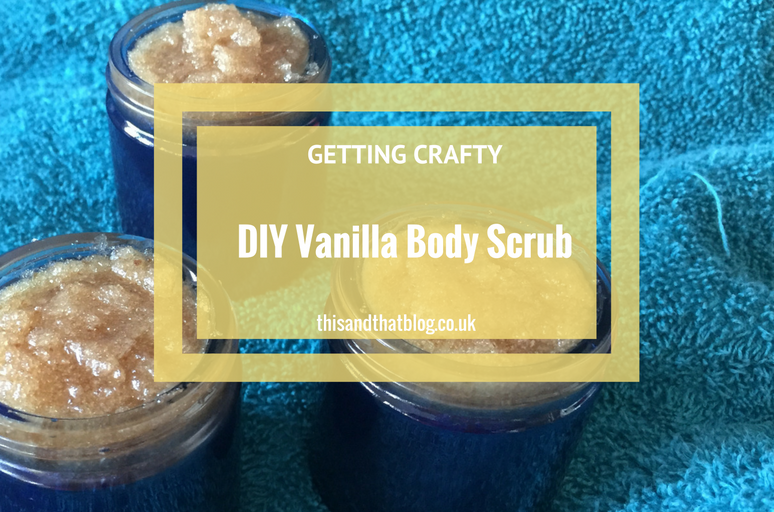 Every year the besties and I have a Christmas weekend away somewhere in the UK where we watch Christmas films, don festive knitwear, catch up, eat all the food and swap presents. After weekends in Nottingham, Cambridgeshire, the Peterborough countryside and Oxfordshire this weekend has come to feel like the beginning of Christmas, which I love! This year we headed to Leicester and had a very festive time – it was so glorious, can I go back?
As part of the tradition we do two secret santas, one where we buy a present and the other where we make something. For my made gift this year I decided to make a vanilla and shea body scrub, which was not only easy to make but also smells delicious. Definitley worth considering if you're making any gifts this year!
Read on to find out how to make your own Vanilla and Shea Body Scrub.
You'll need: 2oz Shea Butter, 1oz Coconut Oil, 0.5 cup of white sugar, 0.5 cup of brown sugar and 3/4 teaspoon of vanilla extract
Preheat the over to 120 degrees
Put the shea butter and coconut oil in a glass dish and place in the oven until melted
After the butter and oil has melted, which will be only a few minutes or so, remove the dish from the oven and place in a larger dish full of ice cubes
Leave to cool down
Before it's completely cold add the vanilla extract and stir
Add the white sugar and stir until it's all incorporated, then add in the brown sugar until fully mixed.
Spoon into clean jars and gift to someone!
So there you go, super easy right? Why wouldn't you make your own and gift them yourself? The scrub will keep for up to three months, and shouldn't be used on the face, or sunburnt or broken, etc
-Fi x