A month or so ago I talked about the breakfast recipes that I make when I want to impress people. I picked my 5 favourites and shared all the details over here, well today I've got a new recipe to add to the list, these cheese and bacon savoury muffins, which are delicious.
Okay, they're probably not the one for lazy weekend brunches where you want to impress your visitors, but they are ideal for weekdays when you have no time. I tend to make a batch of these at the weekend and then take them with me to work to eat at my desk. So instead of the shop bought pastry, I'm chomping away on my homemade muffin instead. Either take a couple for your breakfast or pair one with two easy peeler satsumas, they go exceedingly well together. Also hooray that it's winter and satsumas are the fruit of the season.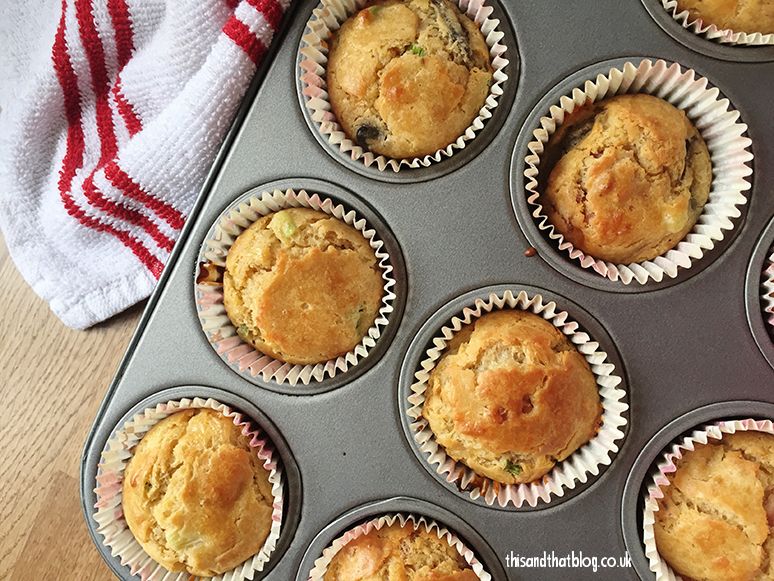 Ingredients:
260g plain flour / 35g light brown sugar  / 1tbsp baking powder / 60g extra mature cheddar / 3 spring onions chopped / 8 slices of bacon, cooked and chopped in rough pieces / half a pint of milk / 113g butter, melted and cooled / 2 eggs 
What to do:
mix together the flour, sugar and the baking powder, then add the spring onions, bacon and cheese and mix thoroughly / Add the wet ingredients (butter, milk & eggs) to a new bowl and whisk together / mix the wet ingredients into the other bowl and then spoon into muffin cases / bake for 20 mins at 200°C.
I actually added mushrooms to half of these muffins as my sister is a fan. Just wash, slice and fry some button mushrooms, I used 8 for 8 muffins, then mix them in with rest of the ingredients before spooning into muffin cases. If like me you can't stand mushrooms, just fill half the cases with normal mix before adding the mushrooms to the bowl of batter and filling the remaining cases.
Now I'm off to eat another one of these and catch up on Designated Survivor on Netflix. I hope you're having an equally fantastic Sunday.
Laura xx
p.s. I found this recipe via Pinterest but now can't find the original recipe. But mine is adapted a little and UK-ified.