This time last week we were in New York City having a whale of a time doing all the festive things and it was joyous! I've been to New York before so I assumed I knew what to expect of it at Christmas – basically everything would just be a little bit festive, right? Wrong – everything was a LOT more festive. I'm talking metre-wide wreaths over every office door, giant Christmas decorations everywhere and fairy lights? I may have seen a few million. Basically New York at Christmas is off the charts festive. It totally blew my mind. It was way more amazing than anticipated. To see more of our New York trip check out our Instagram feeds or look at #FLEinNYC2016. And if you're planning your own trip to New York read on for our five 'must-dos' for visiting New York at Christmas.
Go out to see the lights late at night and first thing in the morning. It'll come as no surprise to anyone to hear me say that New York is super-busy at Christmas, way busier than I've ever seen it before. So with that in mind go and look at the festive lights and decorations near Radio City at night – around 9.30/10.00 when some families have headed back to their hotels. If you want to see the Christmas windows grab a hot chocolate and wander around them at 7.30am and you will have an unimpeded view of everything. We did this and we got the perfect pictures of the Rockefeller Tree with not a randomers head or bobble hat in sight. It was perfect.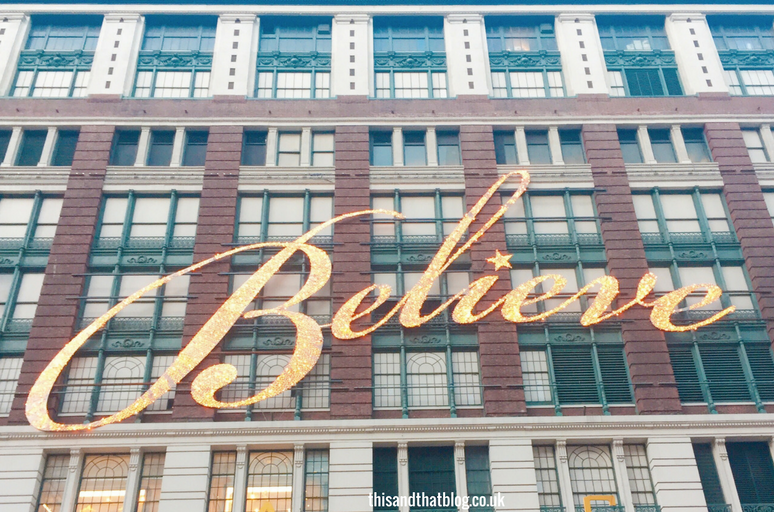 Watch the Rockettes Christmas Spectacular. In fact if you do nothing else but this you'd be in the Christmas mood right away! We ummed and ahhed about this a lot ahead of our trip as it's not the cheapest thing, however we'd heard it was amazing and ultimately decided it was a key feature of Christmas in New York so we couldn't miss it out. Essentially it's a 90 minute musical extravaganza featuring 38 rockettes (famous New York dancers), Santa Claus, ice skaters and singers and it just screams Christmas! The Rockettes are toy soldiers, reindeer, ordinary shoppers in Times Square and so many more things and there's a 3D section with Santa flying round New York, giant presents that come to life on stage and generally it's about the true meaning of Christmas. It's a joy and you won't want to miss it.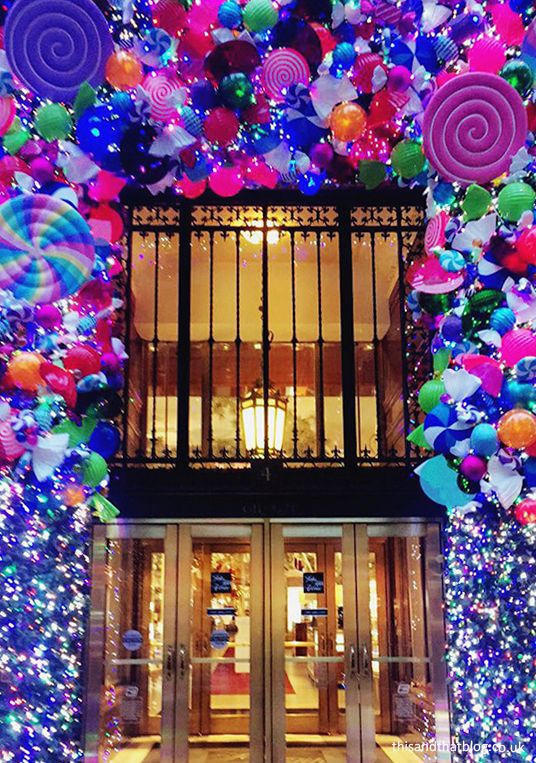 Head to the Union Square Park Christmas Market and not the Bryant Park one. It's way quieter and the food is insane. We had arancini balls and meatball subs and they were both divine. Anywhere that serves nutella filled arancini is a winner in my book.
Make sure you watch the Saks Fifth Avenue lights spectacular. I hadn't heard of this and it was only by chance we came across it – but maybe I just didn't research properly? – and it was one of the trip highlights. Between 5pm and 11pm every night they have the most amazing light show on repeat, it starts again every ten minutes and it blew my mind. It was like something you'd see at Disney Land, it's that magical.
Wander everywhere and take it all in. I can't recommend this enough! We spent most of our trip walking around the city and barely used the Subway. Partly because it was cheaper, but mainly because it meant we got to see all the festive decorations. If we'd been underground we'd have missed all the beautiful things they'd added especially for the festive time. From the giant fairy lights and baubles near one fountain to the ten foot toy soldiers outside an office block and the fairy lights in every tree we saw. It really was spectacular and most of these sights we'd have missed thanks to the Subways existence!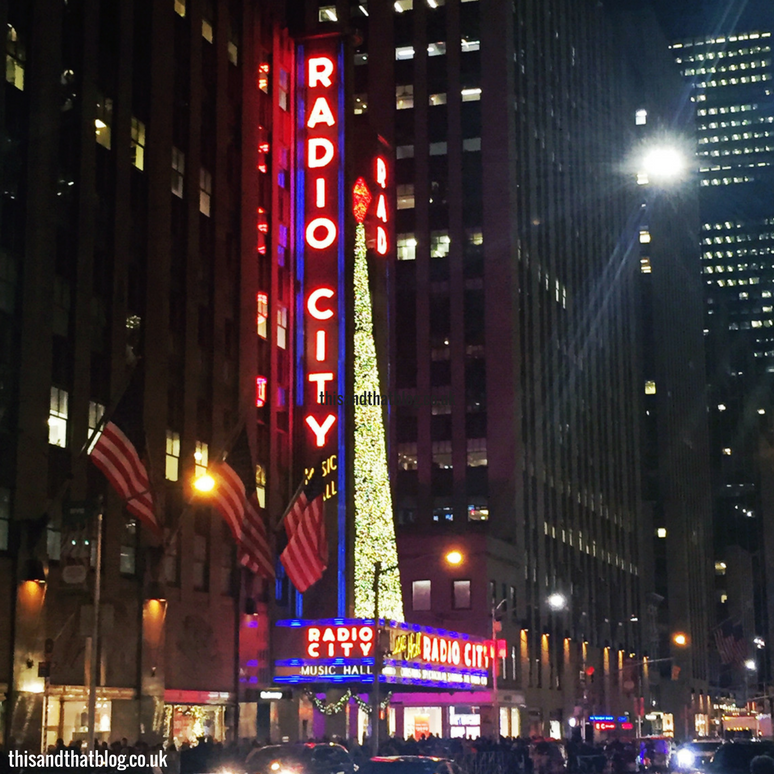 Have you ever experienced New York at Christmas – what would be your one suggestion of a festive New York must do?
-Fi x