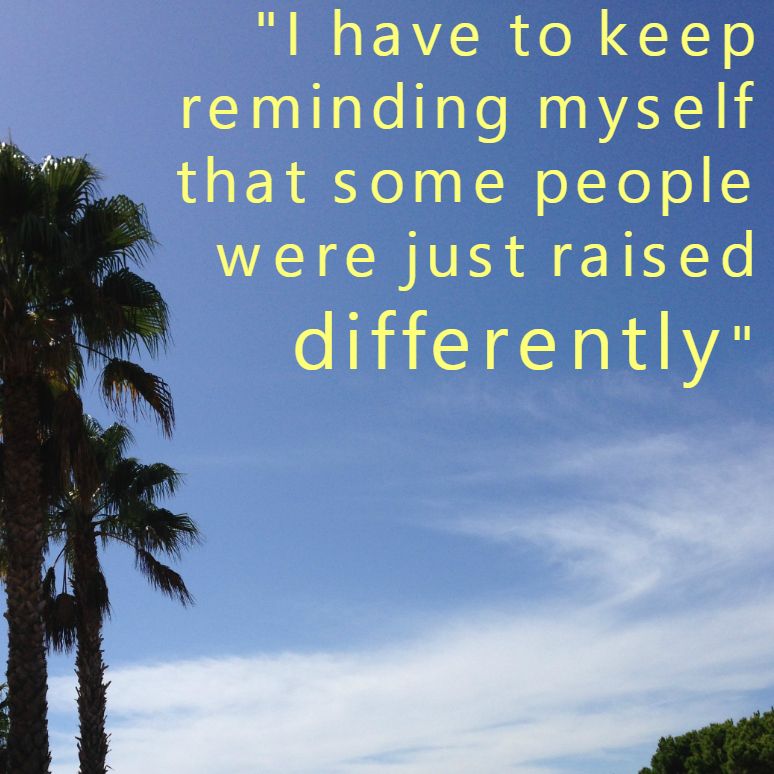 The above is something that I do on a regular basis when going about my day. Whether it's when being bumped into on the tube, when in meetings with obnoxious and arrogant people or just browsing through my Twitter feed. People can be rude. People can be judgemental. People can be horrible. People can think that your business is their business. People can think that they are always right.
And all of these things stress me out and make me angry. So angry that I could be rude, I could be judgemental and I could be horrible. But I wasn't raised to act that way, so I try to rise above these moments of stupidity. But to be honest sometimes it's so damn hard and all I want to do is to snap at the horrid person, this person who thinks their needs/space/day is more important than mine. But I don't. I try to remember that they aren't me and they have different priorities and maybe they wouldn't even care what I had to say. Maybe they don't think they're doing anything wrong. Saying something back won't get me anywhere. So I rise above, like I was raised to do, and I hope that karma will kick in for both of us.
What about you, how do you handle rude, angry, nasty people?
***Sorry for the moan but this week has involved far too many inconsiderate idiots on the tube who believe their journey is more important than mine.***