Happy Monday you lovely people, how did the weekend treat you? Well, I hope! I for one made the most of the rubbish weather yesterday and planted myself on the sofa with a good book and my laptop. I was totally winning at life!
Today I thought I'd hang out in the book corner for a while and share a bookish tag with you! It's been a while since I nattered about all things books, hooray! I know Lau waffled on about her Good Reads challenge recently but the following book tag over on The Book Journal was too good an opportunity to pass up as it allowed me to think about all my favourite books and my bookish life in general! Enjoy the below and let me know if you have a go at your own bookish survey. I'd love to read them.
Author you've read the most books from: There are a few options… First up is Lucy Daniels and Ann M. Martin with the Animal Ark series and Babysitters Club series as I was obsessed with both of these as a child. Then there's James Patterson, as he's such a prolific author and I've read most of his books. Finally Jodi Picoult as I've read all but her most recent book. (Yes I have eclectic tastes in books!)
Best sequel ever: ooh tough one, I think it'll have to be Harry Potter and the Order of the Phoenix as that's the point in the series when things started to get serious and secrets began to be revealed…
Currently reading: I've just started Crazy as Chocolate by Elisabeth Hyde. I loved The Abortionist's Daughter, so I'm really hopeful that this book is just as good. (I'll keep you posted!)
Drink of choice whilst reading: Anything really, it really depends where I am… On a beach it's all about ice-cold water, snuggled up on the sofa in winter it's a hot chocolate with marshmallows or if I'm chilling out in Starbucks it's a latte or a Starbucks festive drink.
E-reader or physical books: Either. Nothing beats a proper physical version of a book but for ease on my commute or when I'm on holiday, and want to read loads without breaking my back, a kindle is a must. There are of course certain books that I need in book form even if I have them on kindle too – Jane Austen, Harry Potter, etc
Fictional character you probably would have actually dated in high school: I'd like to think Ron Weasley!
Glad you gave this book a chance: Game of Thrones by George R. R. Martin. I wasn't going to bother reading this series as I've watched the TV show but I was convinced by Lau that the books were better than the TV show and she was right –  I can't wait to get reading  book #4 in the series.
Hidden gem of a book: The Guernsey Literary and Potato Peel Pie Society by Mary Ann Shaffer and Annie Barrows. This book is such a glorious and charming book, which delves into the lives of the people of Guernsey during the war. Definitely a must read.
Important moment in your reading life: Discovering Harry Potter and the Philosopher's Stone as a teenager and realising that 'kid's' books don't have to be just for kids. In fact they shouldn't be just for kids. Why should adults miss out on epic stories, loyal friends and amazing worlds?
Just finished: If I Stay by Gayle Forman. This book didn't grab me straightaway but I'm very glad I persevered as it was a great read and I can't stop thinking about what I would do in the situation.
Kinds of books you won't read: Horror books. Sorry, I just don't get them and I don't feel the need to be scared. Also misery memoirs. Not enjoyable at all.
Longest book you've ever read: One of the Game of Thrones books I'd assume.
Major book hangover because of: Wonder as I can't stop thinking about just how perfect it is and what wonderful sentiments it expresses without being too annoying about it.
Number of bookcases you own: Two and their both packed with multiple layers of books
One book you've read multiple times: Just one! But how to choose between all the Harry Potter series, Charlotte's Web, Persuasion, The Hunger Games, Matilda...? Fine I'll go for Anne Frank's Diary if I must. Such a wonderful book and one that every child should read.
Preferred place to read: Lazing on the sofa under a patchwork quilt.
Quote that you like from a book you've read: there are so many quotes I could use, but I'll stick with this one as it's just perfect.
"You have been my friend. That in itself is a tremendous thing."
– Charlotte's Web, E.B. White
Reading regret: waiting so long to read any of Jane Austen's work. For some reason I had it in my head that I would hate these 'school texts'. I could not have been more wrong as I discovered when I read all six books about 10 years ago. It turns out I LOVE Persuasion and it's now one of my favourite books.
Series you've started and need to finish: Vampire Academy, Game of Thrones and The Chronicles of Narnia.
Three of your all-time favourite books: Charlotte's Webb, Persuasion and Harry Potter and The Order of the Phoenix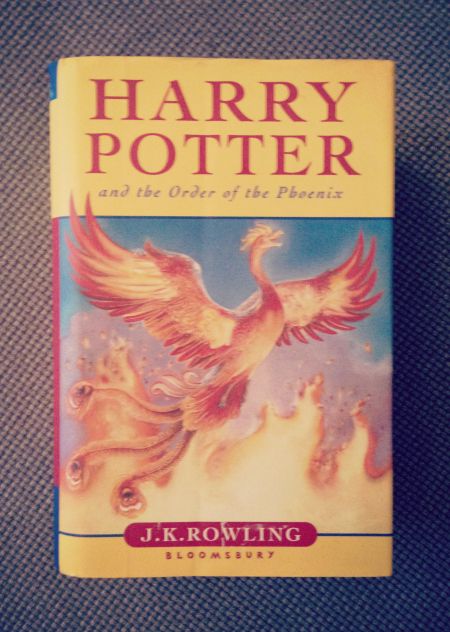 Unapologetic fangirl over: The Harry Potter series. I'll always be proud to be a Potterhead. Always.
Very excited for this release more than others: The upcoming Leaving Time from  Jodi Picoult which is out this week – eek!
Worst bookish habits: Buying too many books. I have about 100 books on my to be read pile…eek!
X marks the spot – start at the top of your shelf and pick the 27th book: The Secret Garden, Frances Hodgson Burnett
Your latest book purchase: For me: Mhairi McFarlane's It's Not Me It's You. For others: That would be ruining seven people's Christmas presents as I started my Christmas shopping in Waterstones yesterday…
Zzzz-snatcher book – last book that kept you up WAY too late – Daughter by Jane Shemilt. I had to finish the last 200 pages one Sunday evening. I think I finally finished it around 1am. It was totally worth it though!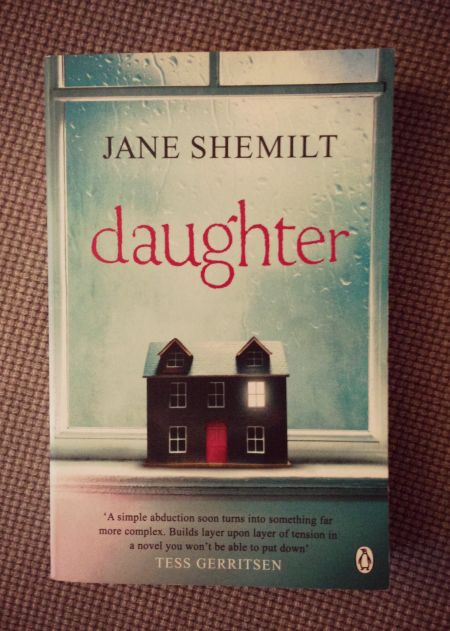 So what do you think, any cross overs with your book tag list? If you're a bookish person do check out my Good Reads profile and my 2014 challenge and do friend me. I love seeing what others are reading, after all I really need to add to my TBR pile!
– Fi x